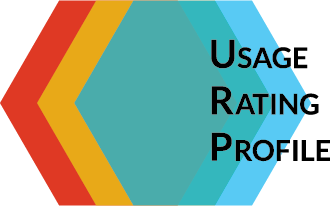 Usability
Usability refers to "the extent to which a system, product or service can be used by the specified users to achieve specified goals with effectiveness, efficiency and satisfaction in a specified context of use" (International Organization for Standardization, 2018).
About
The Usage Rating Profile (URP) includes a suite of instruments to assess facilitators and barriers to implementation. As noted in the definition, usability can include dimensions such as intended user knowledge and skills well as satisfaction, ease of use, and effective use toward attaining goals.
The URP suite was developed with focus on school-based contexts, with items modified for use across a variety of different innovations (e.g. assessment, intervention).
The URP instruments have been used by practitioners, researchers, consultants, and other mental health and education professionals to inform decision-making about supports.
Are you someone who is using the URP in your own work? Let us know!